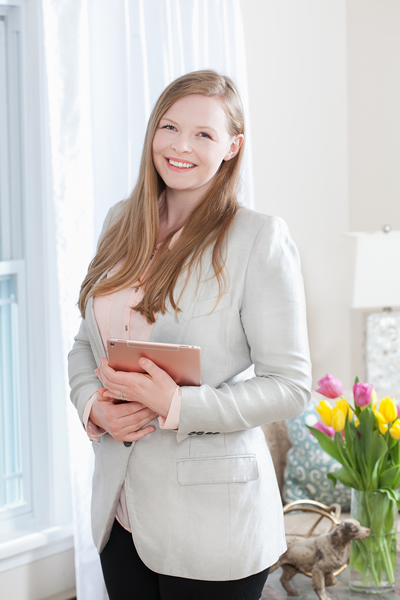 Hannah Steeves-Carney, REALTOR®
As you might have guessed by the name, Hannah is Rebecca's daughter. Hannah has grown up in the real estate world and started helping Rebecca in 2015 while she was attending the University of New Brunswick. She lived in Vietnam for the past 2 ½ years while adopting her daughter and has since returned home and started working for Rebecca again, as well as being a full-time mom.
Education
Hannah graduated from the University of New Brunswick's Renaissance College in 2015 with her Bachelor of Philosophy in Interdisciplinary Leadership Studies, and a minor in Business. Through the Renaissance College program, Hannah was able to work in a variety of different fields, where she created business plans, council frameworks, and worked with different NGOs in the community.
Experience
Hannah is an extremely outgoing individual who is very personable and always a pleasure to work with. She is knowledgeable in technology and communication and uses both of these skills daily while working for Rebecca. While living in Vietnam, she taught English in public schools and volunteered at an orphanage and disability centre. Before moving abroad, Hannah worked and volunteered for Partners For Youth, as well as DOTS NB.
Personal
Now that she is back home in Fredericton, Hannah enjoys spending time with her family and friends, reading, and walking the trails with her husband, daughter and her dog Fifi.
---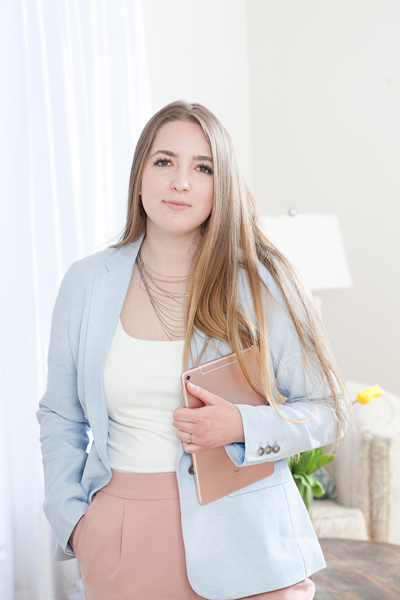 Marissa Boone
Born and raised near Woodstock, NB, Marissa is no stranger to Fredericton's amenities and the local market. She joined Rebecca Steeves in the summer of 2016 and quickly became passionate about real estate.
Education
As a Dean's List undergraduate student at the University of New Brunswick pursuing studies in French and Mathematics, Marissa decided to add a Business minor to her degree to better meet her career goals. Although this is an unconventional combination for undergraduate studies, she is extremely passionate about her education, and proud to bring bilingual services to Rebecca's team. Marissa frequently volunteers on campus, including time spent as a note taker and peer mentor, among other societies and organizations.
Experience
As an organized, personable, and tech-savvy individual, Marissa works well with others and is keen on finding a solutions for clients. Her current role includes a great deal of behind-the-scenes work, such as paperwork and scheduling, but she also spends time operating the 3D tour Matterport™ equipment and interacting with clients. With a few years' experience as a real estate assistant, she is looking forward to graduating soon and beginning a full-time career with Rebecca.
Personal Life
In her leisure time, Marissa loves reading and spending time with her family, including Daisy the Saint Bernard. She plans to stay in the Fredericton area and continue working and volunteering.